The Dread Lions of Rufiji
Two 'teenage' brothers - recently exiled from their pride and now half-starved - flee fifty miles to the headwaters of the Rufiji River. Here they must carve out a new life before the next big rains ... or it will be the birds who feast.
For the people making their living off the flood plain, the arrival of the newcomers is about to bring carnage.
A day's journey north, another two brothers and their best friends, are sent to scout a new location for a film camp. The site they pick drops them dead centre in the hunting grounds of the New Kings…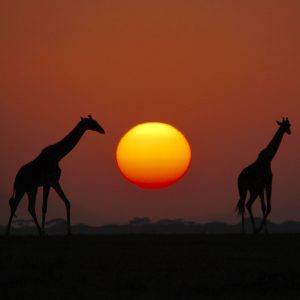 SONS of the
SERENGETI
… is a 7-book adventure series anchored in Tanzania, East Africa.
Based at a film camp in the Serengeti, four film trainees find themselves crossing swords with ivory smugglers, tracking down gold bullion hunters, infiltrating the live-wildlife trade, fighting off man-eater attacks, and more.
These escapades take them from the interior of the Congo Rainforest to the Highlands of the Ethiopian Plateau, from the snow of Kilimanjaro to the scorched earth of the Danakil Desert and beyond.
Their courage, wits, endurance and mettle will be tested to limits few adults will ever experience.
"Oh, my goodness, this book is amazing!
I honestly couldn't put it down! I started on Wed eve and finished it Thurs night!
When's the next one out – I want to know what happens?"
K Facey, UK
'Absolutely brilliant! Would make a great film on Netflix!'
Jules von Mutius, TZ
BUY THIS BOOK IN PAPERBACK OR EBOOK
CHARLES CHALLIS
In 1992, after a 6000-mile motorbike journey from the UK, Charles arrived in East Africa. Here a Tanzanian friend invited him to stay and run a butterfly project. At this time he met members of the Monduli Juu Maasai community - and many adventures were had.
In 1996 Charles married into a family living on the edge of Arusha National Park. The relationship and antics of his new sons and their best friend, and the time they spent in the Serengeti - along with wildlife-related challenges - was the inspiration for the adventure series, initially written just for their younger siblings.
Lion-human interactions had been occurring in the Rufiji and Lindi regions of southwest Tanzania, especially from the mid 90's to the mid 00's. The Dread Lions explores the dilemma of living with large predators.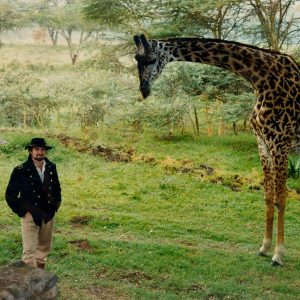 Would You Like To Know More?